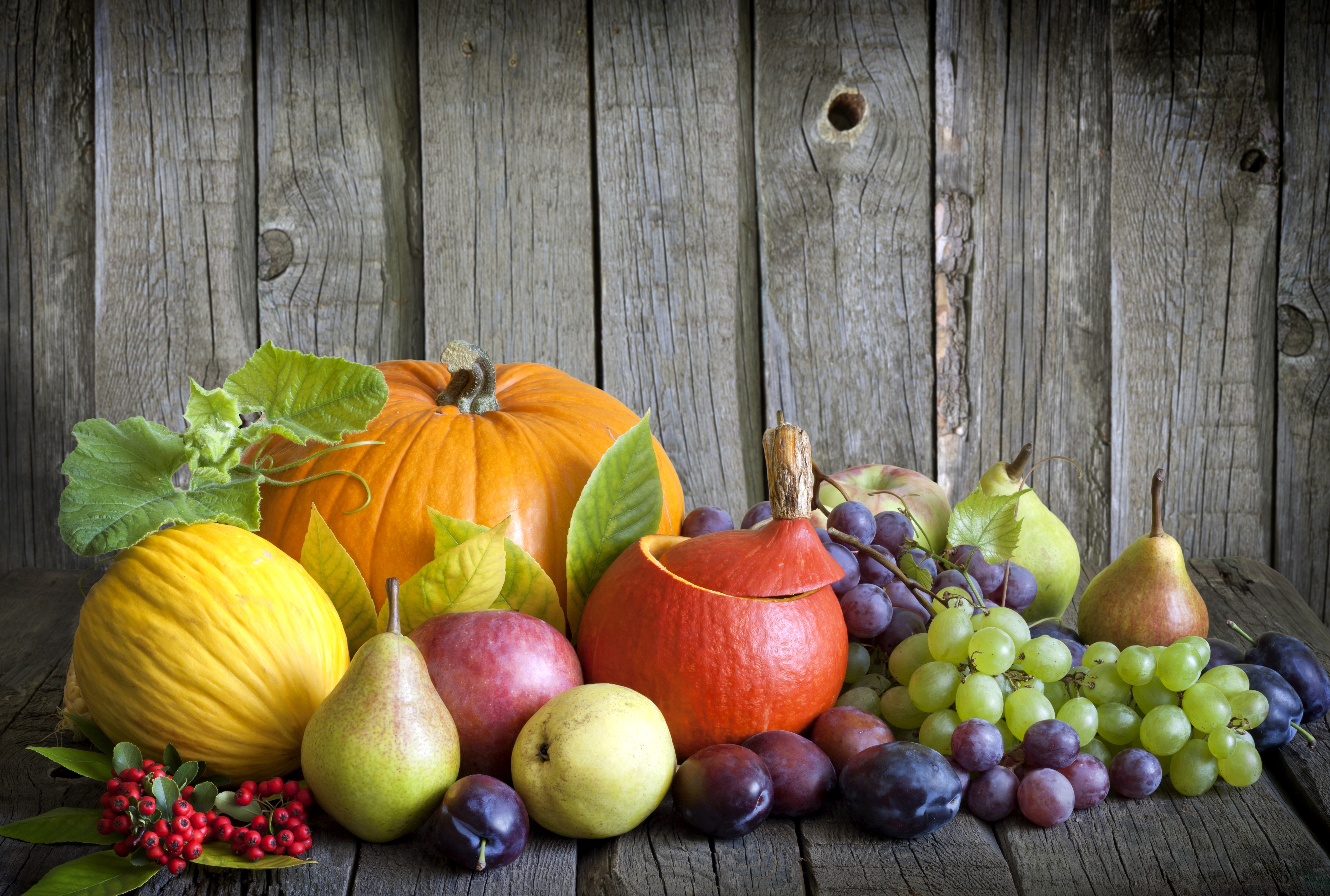 Everyone can benefit from eating more fruits and vegetables, as they provide us with a variety of vitamins, minerals, fiber, and antioxidants. They are generally low calorie, making them a great choice as you continue to reach your weight loss goals through proper nutrition. Aim to include at least one serving of fruit or vegetables at each meal or snack.
When possible, I recommend eating fruits and vegetables that are in season. Eating seasonally means that fresh produce is purchased and eaten near the time that it was harvested. By doing this, it is often much tastier and fresher. It can also be more cost-effective and a great way to support local farmers. The list below includes a variety of fresh fruits, vegetables, and herbs that are best harvested, purchased, and eaten in the fall:
Apples
Basil
Bell Peppers
Broccoli
Carrots
Cabbage
Cauliflower
Chives
Cilantro
Green Beans
Grapefruit
Grapes
Kiwi
Lettuce
Lemons
Mushrooms
Onions
Parsley
Pears
Plums
Raspberries
Rosemary
Spinach
Winter Squash
Zucchini
My personal favorites (taste wise) include bell peppers, onions, and raspberries. Bell peppers come in several varieties and provide a good source of Vitamin A, Vitamin C, and potassium. Notably, the red bell pepper also contains lycopene, a powerful antioxidant. Bell peppers are versatile in meals and snacks – eat them lightly sautéed as a side at lunch or dinner or raw as a snack with extra crunch.
Onions are a good source of Vitamin C, Vitamin B-6, and manganese. Although preparing onions can cause tears due the sulfuric compounds present, chilling the onion before and cutting into the root end of the onion last may provide some relief. They come in red, yellow, and white varieties and each has a different flavor.
Raspberries are high in fiber, Vitamin C, manganese, copper, vitamin K, and antioxidants. Try adding raspberries to a low fat, plain Greek yogurt for a high protein, nutrient dense snack. Similarly, you can fill individual raspberries with or dip them into a low fat, plain Greek yogurt and freeze them for a sweet, healthy snack.
Remember: with your fruit and vegetable intake, it's important to be consistent, add variety, and eat seasonally when possible. For a more extensive list of seasonal fruit and vegetables, visit here and here to read more.
Call 817-832-7227 to schedule your appointment and discuss your nutrition in detail.
Article provided by: Jessica Wiklund, MS, RD, LD • Registered Dietitian for Trinity Bariatric Institute, PLLC